Environmental filters
Unix has specialized in filters for eliminating the polluting gases in air that cause odors and the like. We are developing various air filter technologies for eliminating active gas and VOC's constituents in the air using a range of methods. Products developed with Unix's technology are used in major, world-class, precision-equipment plants where they enjoy an excellent reputation.
Cellular filters
Unix makes filters using coarse aggregates with a three-dimensional structure. Functional materials such as activated carbon are then applied. Attaching these functional materials to the filter ensures that the functional material performs exactly as intended.


Ceramic filters
Unix makes ceramic filters using absorbent materials such as activated carbon and zeolite, extrusion molded into a honeycomb shape. This achieves compact, high-performance filters with very low pressure loss. Our filters can also be made into catalysts using activated carbon and the pores in zeolite. These filters are expected to find wide-ranging applications.


Multilayer pleated filters
Unix makes pleated filters that envelop absorbent material in non-woven fabric with long fibers. This technology enables the layering of adsorbents with a high weight that is unmatched by other companies. In addition, the weight and pleat height can be varied according to the required specifications. This technology can be applied to various materials, and we develop filters on request.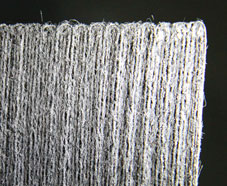 Active carbon filter media
Unix makes filters packed with high-quality crushed charcoal or activated carbon pellets. Varying the shape of the filter media permits adjustment of the pressure loss. Catalysts can also be added according to the gas to be filtered.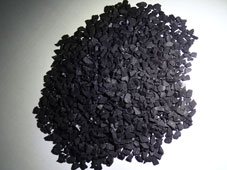 Textile filters
Special functional textile filters react to remove active gas from the air. These functional fibers have a fast reaction rate, delivering very high performance.