Creating better living environments for the future
Unix began making filters in 1998. In order to diversify into various applications, we developed a wide range of products and facilities using advanced technology. Motivated by a strong desire to improve the global environment of the future, we continue to work on developing new filters for gases which cause pollution. In this same spirit, we have applied our years of manufacturing know-how to entirely new fields such as ceramics. The resultant filters are in use today at world-class precision manufacturing facilities, where they enjoy an excellent reputation.
This success has prompted us to take on further challenges. We want to provide high-performance filters that are not only useful in production plants, but also for improving the daily living environment.
Filters combining old and new technologies
Ceramic filters
Unix makes ceramic filters using extrusion molded, absorbent materials such as activated carbon and zeolite. We have realized compact, high-performance filters with very low pressure loss. This allows filters to be installed in restricted spaces. Not only that, their honeycomb structure — which ensures minimal pressure loss — enables space saving even in locations where a strong airflow is required.
We also use inorganic materials in our non-combustible filters. In addition, our filters can be made into catalysts using activated carbon and the pores in zeolite. We expect our cutting-edge products to find a wide range of applications.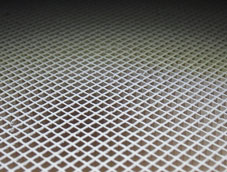 Cellular filters
Unix makes filters using coarse aggregates with a three-dimensional structure. Functional materials such as activated carbon are then applied uniformly throughout every part of this structure using a special process. Attaching these materials to the filter using Unix's proprietary techniques ensures that they perform exactly as intended.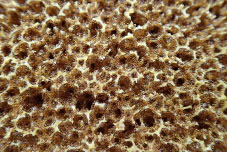 Multilayer pleated filters
Unix makes pleated filters that envelop absorbent material in non-woven fabric made from long fibers.
By applying our coating technologies to our proprietary binding process, we achieve pleated filters that maintain the original performance of the adsorbent. This technology enables the layering of adsorbents with a high weight that is unmatched by other companies. It delivers high-level adsorbent performance in terms of both quality and amount. In addition, the weight and pleat height can be varied according to the required specifications. This technology can be applied to various materials, and we develop custom filters on request.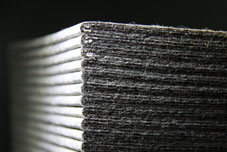 Unix filters
— taking our existing production know-how as the starting point
Textile filters
Unix remodeled its existing facilities and succeeded in putting them to use in the production of functional textile filters which remove active gas from the air with special adsorbent fibers. These unique fibers have a fast reaction rate, delivering very high performance. We are proud of our record of shipments to high-tech clean rooms. Using functional raw material has made it possible for us to make textile filters with original formulations, as well.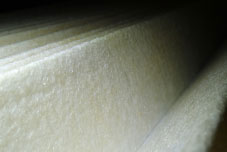 Active carbon filter media
Unix makes filters packed with high-quality crushed charcoal or activated carbon pellets. Varying the shape of the filter media permits adjustment of the pressure loss. Catalysts can also be added depending on the particles to be eliminated.